---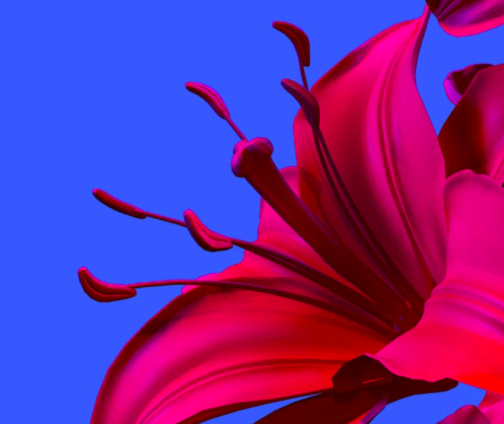 L'Équipe Spectra will not present the 2020 Festival International de Jazz de Montréal
Due to the coronavirus pandemic and following the measures imposed by government authorities, which include cancelling non-essential activities and restricting entry of non-residents to the territory, L'Équipe Spectra announces that the 2020 editions of Les Francos de Montréal (scheduled for June 12) and the Festival International de Jazz de Montréal (scheduled for June 25) will not be presented this summer.
Jacques Primeau, General Manager of Les Francos de Montréal and Festival International de Jazz de Montréal, had this to say: "Over the past four decades, thanks to our teams who deploy their efforts and creativity to offer the public a unique experience, the Jazz Festival and Francos have become two of Montreal's flagship summer events. This decision, which was made with our private partners and the government, was therefore not an easy one, but it had become necessary in order to protect the public, the artists and our employees. We would like to thank the government for its understanding and outstanding collaboration in this most difficult time."
Optimism and Realism
Despite the troubling situation facing the entire festival industry, L'Équipe Spectra's management views the future with optimism, while remaining very realistic. "The next few months will be decisive for the future of the Festivals," said Jacques Aubé, President of L'Équipe Spectra. "We will invest all our energy and creative strengths to find solutions. We are confident that, with the support of our employees and all our partners, we will be able to get through this ordeal and will soon have these creators of economic, tourism, cultural and social benefits back on track for our province. Until then, let's collectively pursue our efforts in order to win this battle," he concluded.
To ticket holders for indoor shows at festivals
Specific information for each event will be communicated as soon as possible. In the meantime, you are invited to keep your tickets pending further information.
—
En raison de la pandémie du coronavirus, et à la suite des mesures imposées par les autorités gouvernementales, dont l'arrêt des activités non essentielles et les restrictions d'entrées des non-résidents sur le territoire, L'Équipe Spectra annonce que les éditions 2020 des Francos de Montréal (prévue le 12 juin) et du Festival International de Jazz de Montréal (prévue le 25 juin) ne pourront être présentées cet été.
Selon Jacques Primeau, directeur général des Francos de Montréal et du Festival International de Jazz de Montréal: « Depuis quatre décennies, grâce à nos équipes qui redoublent d'effort et de créativité pour offrir au public une expérience unique, le Jazz et les Francos sont devenus deux des rendez-vous incontournables de l'été à Montréal. Cette décision, prise de concert avec nos partenaires privés et le gouvernement, n'était donc pas facile à prendre, mais elle était devenue nécessaire afin de protéger le public, les artistes et nos employés. Nous en profitons d'ailleurs pour remercier les partenaires publics et privés de leur compréhension et de leur grande collaboration dans ces moments plus difficiles. »
Optimisme et réalisme
Malgré cette situation préoccupante pour l'ensemble de l'industrie des festivals, la direction de L'Équipe Spectra voit l'avenir avec optimisme, tout en demeurant très réaliste. Selon M. Jacques Aubé, président de L'Équipe Spectra : « Les prochains mois seront déterminants pour l'avenir des Festivals, et nous déploierons toute notre énergie et notre force créative à trouver des solutions. Nous sommes confiants qu'avec l'appui de nos employés, et celui de l'ensemble de nos partenaires, nous pourrons nous relever de cette épreuve et remettre bientôt en marche ces créateurs de retombées économiques, touristiques, culturelles et sociales du Québec.  D'ici là, nous poursuivons l'effort collectif qui nous permettra de vaincre cette crise ensemble. »
Aux détenteurs de billets pour les spectacles en salles lors des festivals
Des informations spécifiques pour chacun des événements seront communiquées dès que possible. Entre temps, vous êtes invités à conserver vos billets en attente de plus d'informations.