---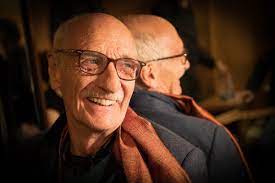 Jazz Legend and Creative Force, Drummer Jerry Granelli dies at 80.
We are heartbroken to share the news that the world has lost a true jazz legend, community leader, innovator, teacher, mentor and dear friend to so many, drummer Jerry Granelli.
With over 30 recordings (and 20 of these under his own name) in his musical catalogue, Jerry performed, collaborated and recorded with countless internationally renowned musicians throughout an extensive and widely varied 60+ year career in music.  He played with Charlie Hayden, Mose Allison, Sonny Stitt, Sly Stone and Ornette Coleman; shared bills with Jefferson Airplane and toured with The Grateful Dead.  He is widely cherished for his work with Vince Guaraldi as the drummer for the internationally treasured music of A Charlie Brown Christmas.  Through recording and continuing to share this music with fans through live performances, Jerry was instrumental in bringing jazz into the homes and consciousness of millions of people across the globe. His prolific and genre-crossing music has been recognized by institutions such as the JUNOS, the Grammy Hall of Fame, the Grammy Awards, the National Library of Congress Sound Archive, and the Rock and Roll Hall of Fame.  He is truly a master of the drums who is sought out by world renowned musicians, presenters and producers.
Through his extensive work as a teacher of creative process, Jerry was a professor, invited guest artist and speaker at many of the world's most revered cultural institutions in Rome, Naropa, Cornish and Berlin.  His unique approach to teaching has been mirrored in institutions across the country such as the Banff Centre for the Arts and the Creative Music Institute in Vancouver. He was instrumental in the establishment of the Halifax Jazz Festival (formerly Atlantic Jazz Festival), which over the past 35 years has evolved to become a Signature Event in Halifax and the largest music festival in the Maritimes.  He was also a founder and longstanding creative director of the Creative Music Workshop, an intensive summer program that has been a flagship education program of the Halifax Jazz Festival for the past 26 years.  Jerry's teachings and philosophies about creative process have benefited the lives and creative development of generations of students of various artistic disciplines not only in Nova Scotia, but internationally as well.
Jerry Granelli was an artist who refused to conform to definition or expectation.  His work was always spontaneous, courageous and 100% Jerry. He touched countless students, colleagues and collaborators with his innovative approach to music and life; there is no doubt that his teachings and will continue to have a profound influence in the cultural community in this country and beyond.  He will be deeply missed and celebrated always by so many of us. RIP Jerry.