---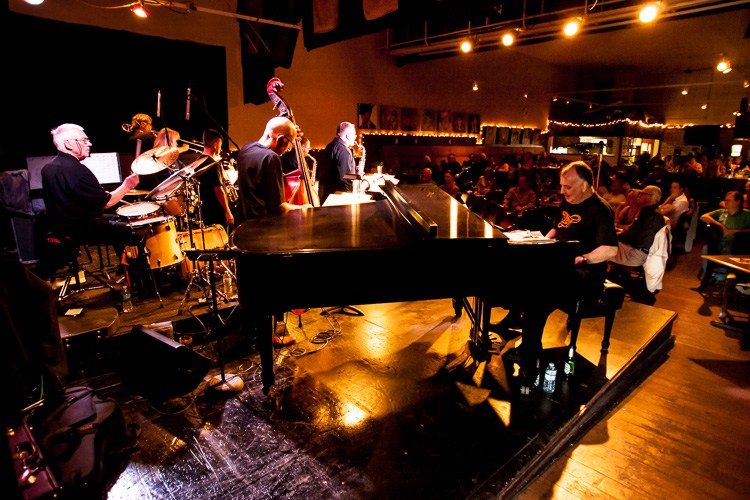 JFC Welcomes TD Markham Jazz Festival & Jazz YYC
Jazz Festivals Canada (JFC) is pleased to welcome two new members to the national festival network: The TD Markham Jazz Festival and Jazz YYC.
TD Markham Jazz Festival is an exciting and vibrant four-day event featuring well known professional jazz musicians performing on three stages on beautiful Main Street Unionville, in Markham. The Festival launches on Thursday August 17, 2017 with a ticketed event, followed by a reception and silent auction at the intimate Varley Art Gallery.  The festival features 30+ free performances during the day and under the stars on outdoor stages, and on the street and in bars and restaurants. Featured artists include acclaimed Canadian and International artists along with up-and-coming artists performing all styles of jazz and blues.
"The Markham Jazz Festival is both pleased and excited to join Jazz Festivals Canada. Having established ourselves as a free, inclusive, and vibrant event; with the help and guidance of Jazz Festivals Canada we look forward to continuing our growth and maximizing our potential as we embark on our 20th anniversary in 2017." – Rico Ferrara, Executive Director
Other TD Markham Jazz Festival features include heritage/historic tours, art gallery visits, one-of-a-kind shopping, and pubs and restaurants appealing to every budget and taste.  The 20th edition of the TD Markham Jazz Festival takes place August 17 to 20, 2017.
Based in Calgary, JazzYYC is an organization dedicated to nourishing the growing and vibrant jazz community in Calgary and beyond. JazzYYC has a unique approach to presentation throughout the year focusing on four main programs: JazzYYC Summer Festival (June 14 to 18, 2017), JazzYYC Canadian Festival (November 9 to 12, 2017), Jazz YYC Illumin8 Concert Series (ongoing between September and June each year) and Jazz YYC International Jazz Day (last 2 weeks of April culminating on April 30th, 2017).
"JazzYYC is excited to join Jazz Festivals Canada. We are dedicated to bringing Calgary back into the fold with our unique year-round programming, strong educational focus and responsible
management team." – Kodi Hutchinson, Artist Relations
_____
Jazz Festivals Canada est content de pouvoir accueillir deux nouveaux membres à son réseau national : TD Markham Jazz Festival et JazzYYC.
TD Markham Jazz Festival est un événement passionnant de quatre jours qui met en vedette des musiciens de jazz professionnels de renom qui jouent sur trois scènes installées le long de la rue Main à Markam. Le festival commence le jeudi 17 août avec un concert payant, suivi d'une réception et d'un encan silencieux à l'agréable Galerie d'art Varley. Le festival offre plus de 30 concerts gratuits sur des scènes extérieures pendant la journée et sous les étoiles, et dans la rue, dans les bars et dans les restaurants. La programmation comprend tous les styles de jazz et de blues et met en vedette des musiciens célèbres canadiens et internationaux ainsi que des artistes émergents.
« Le festival de jazz de Markham est ravi et excité de se joindre à Jazz Festivals Canada. Maintenant que nous sommes un festival gratuit, inclusif et dynamique, nous espérons grandir et maximiser notre potentiel avec l'aide et les conseils de Jazz Festivals Canada alors que nous préparons notre 20e anniversaire en 2017. » – Rico Ferrara, Directeur général
Le festival comprend aussi des circuits patrimoniaux, des visites aux galeries, une expérience de magasinage unique et des bars et des restaurant pour tous les goûts et tous les budgets. Le 20e festival de jazz de Markham se déroulera du 17 au 20 août 2017.
Basé à Calgary, JazzYYC est une organisation vouée au soutien de la communauté de jazz grandissante de la région de Calgary. JazzYYC offre une programmation en quatre temps : le festival d'été (du 14 au 18 juin 2017), le festival canadien (du 9 au 12 novembre 2017), la série de concerts Illumin8 (entre septembre et juin tous les ans) et la journée internationale de jazz (au cours des deux dernières semaines d'avril, se terminant le 20 avril 2017).
« JazzYYC est excité de pouvoir se joindre à Jazz Festivals Canada. Nous sommes résolus à réintégrer Calgary au réseau, à l'aide de notre excellente programmation éducative et de notre équipe de gestion responsable. » – Kodi Hutchinson, Relations artistiques