---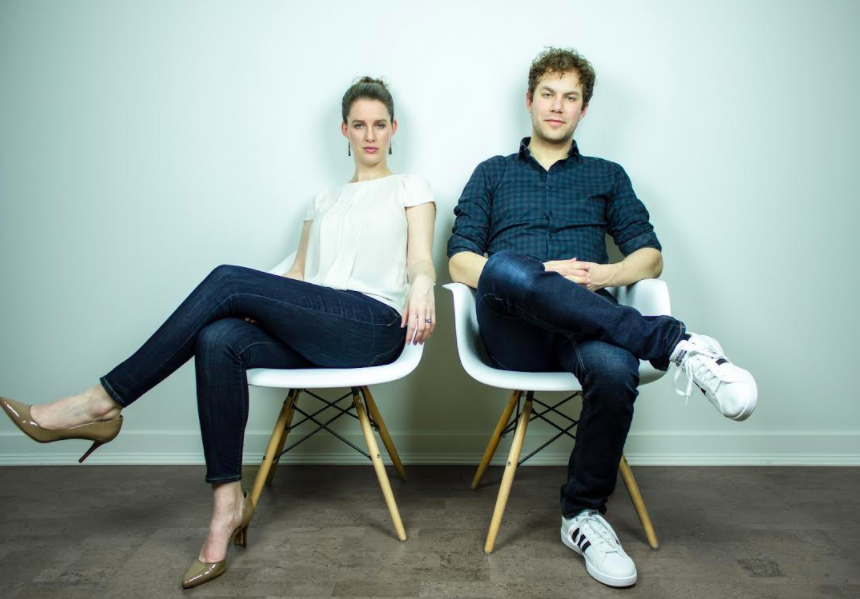 Jazz Winnipeg Unveils Lineup for Apart Together Online Concert Series
(May 13, 2020 – Winnipeg, Manitoba) Jazz Winnipeg is excited to announce its APART TOGETHER series of eight online concerts taking place every Thursday from May 7 to June 25 at 8pm on the Jazz Winnipeg Facebook page.
APART TOGETHER brings Jazz Winnipeg's much-loved programming into the homes of viewers as intimate one-off music experiences. The series includes performances from many of Winnipeg's favourite jazz and jazz-adjacent musicians and comprises styles like latin, blues, swing, and more.
"We couldn't imagine greeting the summer without the sounds of the TD Winnipeg International Jazz Festival so wanted to find a way to celebrate jazz and bring it directly to our incredibly supportive community in the current situation," said Angela Heck, acting executive director, Jazz Winnipeg. "We are thankful to the artists who are turning the cameras on themselves and allowing us to peek into their personal spaces to hear their music."
The APART TOGETHER slate for May features iconic Canadian bluesman Big Dave McLean (May 14), jazz vocalist Karly Epp with bassist Karl Kohut (May 21) and multi-genre vocalist Jennifer Hanson with guitarist Larry Roy (May 28). June's performer slate will be announced soon. The Papa Mambo Quartet and Marco Castillo performance from May 7 is now available on YouTube.
Jazz Winnipeg takes the health and safety of performers and producers seriously. Throughout production of the APART TOGETHER series, Jazz Winnipeg is taking measures to reduce the risk of Coronavirus transmission and ensuring compliance with federal and provincial social distancing and health protocols.
APART TOGETHER is hosted by Michael Wolch with technical support provided by Ivan Hughes (Compass Digital Media), Rylie Saunders and Kevin Repay (The Village Idiots). Executive Producer is Angela Heck.
—
About Jazz Winnipeg
Jazz Winnipeg is a charitable, non-profit organization promoting the art of jazz through concert presentations and community engagement including the annual TD Winnipeg International Jazz Festival. Jazz Winnipeg gratefully acknowledges the generous support and commitment of our title sponsor, TD, Canadian Heritage, Manitoba Arts Council, Province of Manitoba – Sports, Culture and Heritage, and Winnipeg Arts Council.
Media contact
Laura Friesen
marketing@jazzwinnipeg.com
APART TOGETHER: Jazz Winnipeg online concerts – About the performers
May 14: Big Dave McLean
Winnipeg, Manitoba-based guitarist/harmonica player/songsmith, Big Dave McLean is a highly acclaimed Canadian roots and blues artist. A multiple award winner and recording artist with a career spanning nearly four decades, McLean has become an influence on many Canadian players. His gruff raspy voice, with a feel for the traditional acoustic and electric blues has established him as a stalwart on the Canadian blues scene. In 2019 McLean was appointed to the Order of Canada for his years of mentorship and his dedication to continuing the traditions of the Chicago and Delta blues styles.
May 21: Karly Epp & Karl Kohut
Karly Epp and Karl Kohut have been frequent collaborators, having spent several years living in New York City performing at top venues including Dizzy's Club Coca-Cola, the Blue Note and the 55 Bar. Their music combines a love for straight-ahead swing with contemporary influences from today's leading jazz artists. In 2018, Karly and Karl returned to Winnipeg as full-time faculty members at the Desautels Faculty of Music at the University of Manitoba.
May 28: Jennifer Hanson & Larry Roy
Jennifer Hanson's reputation for great vocal chops, appearances singing national anthems at NHL games and touring the country with her band has attracted the attention of fans of all ages. Her torchy, seductive vocal style is among the finest of current jazz singers, while her stage presence evokes the classic generation of singers like Rosemary Clooney, Julie London and Linda Rondstadt.
Her repertoire runs the gamut from the jazz standard songbook and torchy heartbreakers to a large selection of blues, rock and R&B. She also knows the anthems of at least 10 countries, just in case.
Larry Roy has long been a fixture of the Winnipeg music scene. He is the first-call jazz guitarist in the city, a busy recording engineer with his own studio, and after completing his Master's Degree in Music at the University of Manitoba, he has formally joined the University of Manitoba's faculty in the Jazz Studies program.
Larry is a sought-after arranger and composer and has been the musical director for over 150 live or pre-recorded radio and television episodes. Larry has performed extensively in clubs, sessions, concerts, workshops and master classes. In 2014, he was a Juno Award nominee for Best Jazz Vocal Album, along with Erin Propp, for their recording Courage My Love.
MORE INFO JAZZWINNIPEG.COM