---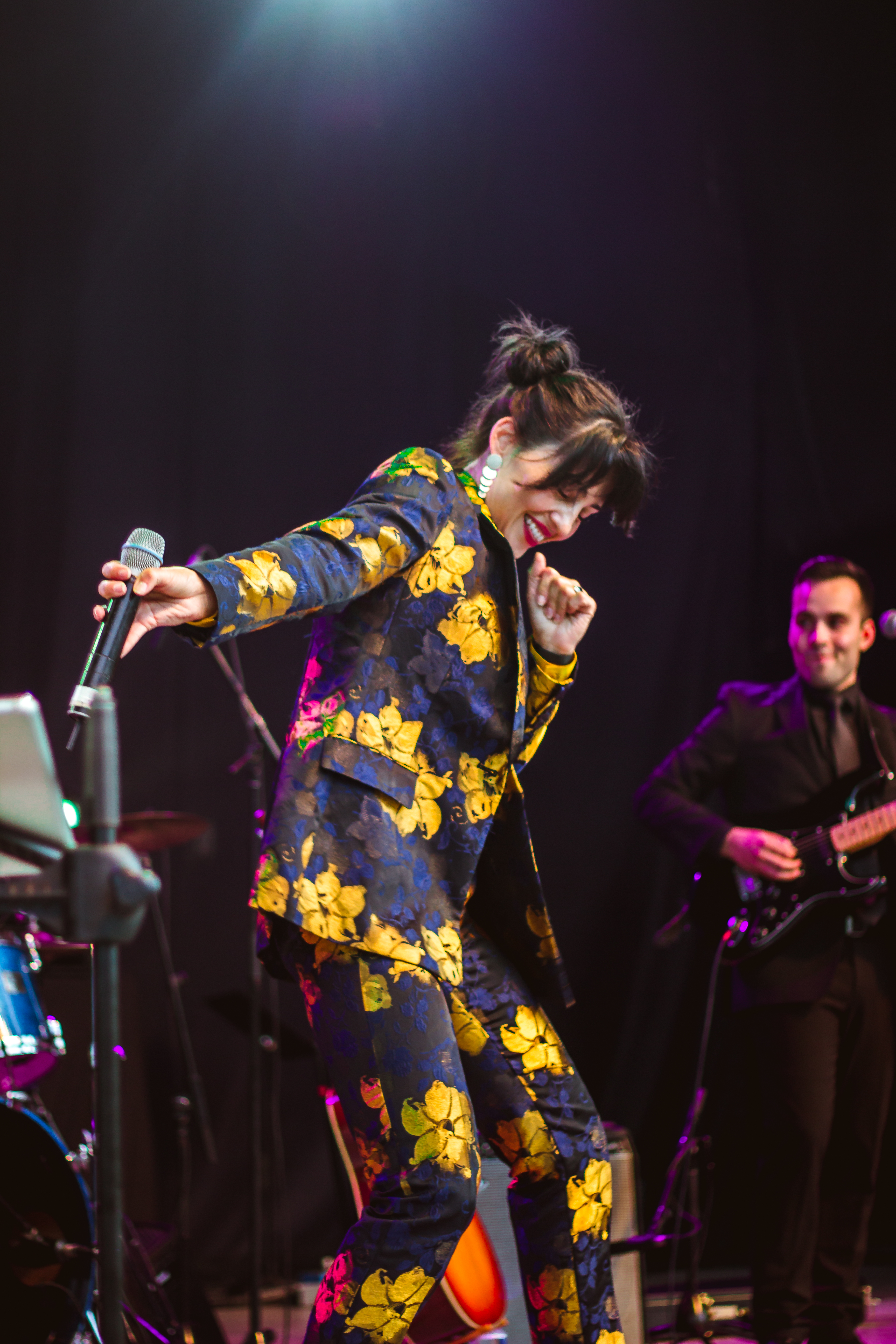 Jazz Sudbury Festival Announces New Summer Dates
SUDBURY, ON –
Next year's installment of Jazz Sudbury Festival is set to be moved a month earlier in August.
Since its inception in 2009, Jazz Sudbury Festival has occurred annually outdoors at the beginning of September. Despite some cold and rainy September evenings, attendees have braved the weather to enjoy the jazz-filled festival. Jazz Sudbury organizers are confident that the warmer weather will make attendees feel more comfortable while they enjoy the music on the picturesque shores of Ramsey Lake at Grace Hartman Amphitheatre.
Following the 2019 festival, the staff at Jazz Sudbury put out a feedback survey to gauge the audience's interest in a date change. To better accommodate concert-goers, Jazz Sudbury is officially announcing the new date of the twelfth annual festival to take place on August 5-9th, 2020.
Dan Lessard, the President of the Board of Directors at Jazz Sudbury, says "The people who attend the festival tell us they love the music, the venue, and the whole atmosphere, but they could do without the unreliable weather. So, we're moving the festival from September to August to make it that much more enjoyable for our fans, who make the Jazz Sudbury Festival what it is. We've heard you!"
Jazz Sudbury's programming is not confined to the festival alone, Jazz Sudbury recently expanded on its partnership with local specialty cheese shop and wine bar, La Fromagerie to host jazz music weekly. Every Thursday, La Fromagerie features local and regional jazz musicians with the final slot of the month featuring performances curated by Allan Walsh, the festival's artistic director.
Kicking off the expansion of this exciting partnership, Jazz Sudbury plans to host a Christmas concert at La Fromagerie on Thursday, December 19th, 2019 at 8:00pm. The event will include holiday-inspired music with a jazzy twist from the Allan Walsh Quartet with Steven Kraus from CKLU as a host.
For added holiday spirit, those still shopping around for that perfect gift can participate in the silent auction. Items including gift cards, holiday-themed baskets, and arts experiences have been graciously donated by local businesses, artisan and arts organizations. Funds will go directly to Jazz Sudbury, a local charitable organization. The silent auction will open at 7:00 pm and all bids will close at 10:00 pm.
Jazz Sudbury Festival tickets will also be available for purchase. These special discounted tickets make great gifts for friends, family and yourself! Tickets are available at La Fromagerie, A&J Home Hardware, Jett Landry Music, at the Jazz Sudbury office (96 Larch, Suite 200), and online at jazzsudbury.com
For more information, visit www.jazzsudbury.com or www.facebook.com/JazzSudbury
-30-
Jazz Sudbury gratefully acknowledges the financial support of the Department of Canadian Heritage, Canada Council for the Arts, Canada Summer Jobs, Ministry of Tourism, Culture and Sport, Ontario Creates, Northern Ontario Heritage Fund Corporation, and the City of Greater Sudbury. The festival wishes to express its gratitude to its community sponsors, including Peter Mielzynski Agencies Ltd, Sudbury Integrated Nickel Operations – a Glencore company, Sudbury Tourism, Sudbury Community Foundation, SOCAN Foundation, Downtown Sudbury, 50 Carleton, Long and McQuade Musical Instruments, the Travelway Inn, Wolfpack Protective Services, Cambrian Insurance, Journal Printing and CKLU 96.7FM, who, through their generosity, have helped make this event possible.
 Jazz Sudbury is a charitable not-for-profit organization dedicated to inspiring appreciation for the colourful and diverse form of live music and by presenting the industry's best in jazz, blues and world music through festivals, performances, and workshops.