---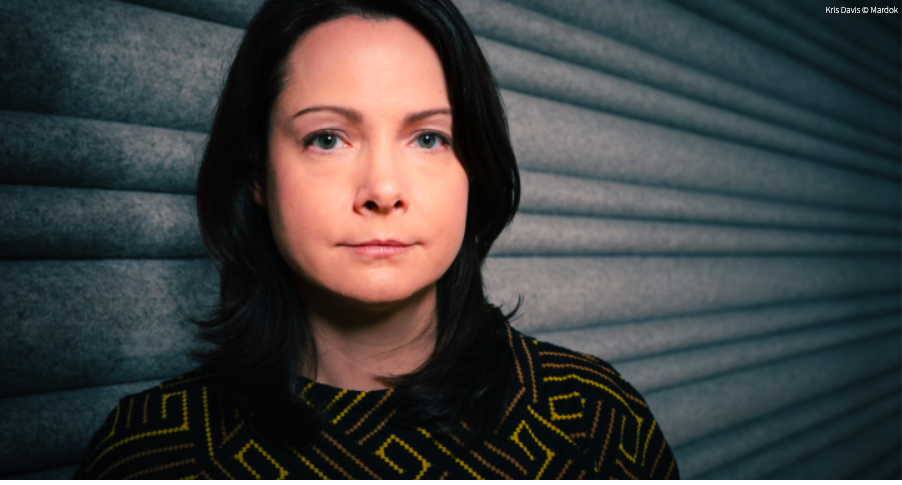 CELEBRATE 'JAZZ IN CANADA' WITH TWO FREE VIRTUAL CONCERTS APRIL 29-30
OTTAWA, CANADA – On April 29-30, 2021 at 8PM EDT, audiences are invited to experience the vitality of Canadian Jazz artists' Kris Davis and FYEAR, co-presented by the National Arts Centre and Canada Council for the Arts, at Germany's jazzahead!
These concerts will be streamed online from the National Arts Centre's Facebook page and simultaneously streamed by 18* Canadian jazz festivals on their Facebook pages. As part of an innovative international partnership, the performances will also be streamed by Germany's jazzahead! and International Jazz Day.
"At a time where the fallout from the COVID-19 pandemic continues to disrupt our ability to hold live performances, it's a great opportunity to come together to deliver a unique virtual celebration of Canadian Jazz. We're offering an experience that can be enjoyed free of charge, for audiences in Canada and internationally," says Heather Gibson, Executive Producer, Popular Music and Variety.
"We are thrilled to have so many festivals from our national network take part in this collaborative initiative developed by the Canada Council for this Arts and the National Arts Centre for JazzAhead!" says Lulu Healy, Director of Operations for Jazz Festivals Canada. "This virtual series will give audiences worldwide the opportunity to hear some of Canada's most exciting jazz artists".
"The Canada Council for the Arts is proud to partner with the National Arts Centre in making these virtual jazzahead! concerts by powerful artistic performers from Canada available for fans of jazz and improvised music here at home. Creative collaborations that help reach new audiences, in new ways and celebrate Canada's impressive contributions and presence on the world stage are needed now more than ever," says Carolyn Warren, Director General of Arts Granting Programs at the Canada Council of the Arts.
FYEAR CONCERT THURDAY APRIL 29, 8PM EDT
FYEAR bridges improvisation and composition, electronic and acoustic instrumentation, language and abstract vocalization, a strident pulse with an expansive sense of freedom. Its mixed-media compositions invoke the urgency of this moment and level a gaze at the future.
FYEAR's regular contributors are Jason Sharp (electronic sound design, bass and baritone saxophones), Kaie Kellough (text, voice), and Kevin Yuen Kit Lo (type and visual design). In this incarnation, that core has expanded to include Joe Grass (Pedal Steel), the drummers Stefan Schneider and Jahsun, and writer and performer Tawhida Tanya Evanson. Together, FYEAR draws us into a contemplation of our struggles, our fictions, and our freedom.
Performance is approximately 1 hour with no intermission and will be available online for 24 hours.
New composition from septet led by Kaie Kellough (winner of this year's Griffin Poetry Prize) and Jason Sharp (Constellation Records) recorded at Montreal's Lion d'Or venue.
KRIS DAVIS CONCERT FRIDAY APRIL 30, 8PM EDT
Canadian pianist and composer Kris Davis was selected by jazzahead! and the Herbie Hancock Institute of Jazz to send a musical greeting to the worldwide jazz scene at jazzahead!
Kris Davis was voted pianist of the year in the 2020 Downbeat Critics Poll and in the 2019 Jazz Times Critics Poll. She won both composer and pianist of the year in 2020 by the Jazz Journalists Association.
The New York Times dubbed her as one of the top up-and-comers, saying: "One method for deciding where to hear jazz on a given night has been to track down the pianist Kris Davis." To date, Davis has released twelve recordings as a leader. Her newest release, Diatom Ribbons, was voted jazz album of the year in the New York Times and NPR critic's poll. Davis received a Doris Duke Impact award in 2015 and multiple commissions to compose new works from The Shifting Foundation, The Jazz Gallery/Jerome Foundation, and the Canada Council for the Arts. She is currently the Associate Director for the Berklee Institute of Jazz and Gender Justice and runs her music label, Pyroclastic Records.
Performance is approximately 1 hour with no intermission and will be available online for 24 hours.
Solo concert recorded at New York City's renowned jazz venue, The Jazz Gallery.
CANADIAN ARTS AND CULTURE IN GERMANY
In 2020, Canada was selected as the country of participation as the Guest of Honour country at the Frankfurt Book Fair in collaboration with Global Affairs Canada and Canadian Heritage and supported by the Canada Council for the Arts. Due to the Covid-19 pandemic, Canada has extended its guest of honour year. This extension provides the opportunity to showcase Canadian cultural events on the international scene through to the end of 2021-22. jazzahead! is one of many partner organizations in Germany participating in Canada's guest of honour year extension.
ABOUT JAZZAHEAD!
Launched in 2006, jazzahead! is the largest jazz trade fair in the world. Having grown steadily, the industry gathering is also known as the place where the jazz family gets together – the event has never lost its family character. The 40 showcase concerts during the fair and the jazzahead! Festival are also aimed at the general public. Since 2011, this festival, together with around 60 cooperation partners, has presented the cultural scene of a different partner country each year, plus bands from all over the world as part of the CLUBNIGHT, in which around 30 venues in Bremen participate. Since 2015, jazzahead! has been funded by the German Federal Government's Commissioner for Culture and the Media. In 2019 it was awarded the title of European Cultural Brand of the Year.
ABOUT THE CANADA COUNCIL FOR THE ARTS
The Canada Council for the Arts is Canada's public arts funder, with a mandate to foster and promote the study and enjoyment of, and the production of works in, the arts. The Council champions and invests in artistic excellence through a broad range of grants, services, prizes and payments to professional Canadian artists and arts organizations. Its work ensures that excellent, vibrant and diverse art and literature engages Canadians, enriches their communities and reaches markets around the world. The Council also raises public awareness and appreciation of the arts through its communications, research and arts promotion activities.
ABOUT THE NATIONAL ARTS CENTRE 
The National Arts Centre is Canada's bilingual, multi-disciplinary home for the performing arts. As part of its Strategic Plan, the NAC's vision is to lead and support the renewal of the performing arts sector. The NAC presents, creates, produces, and co-produces performing arts programming in various streams — the NAC Orchestra, Dance, English Theatre, French Theatre, Indigenous Theatre, and Popular Music and Variety — and nurtures the next generation of audiences and artists from across Canada. The NAC is located in the National Capital Region on the unceded territory of the Algonquin Anishinaabe.
Maclean's senior writer, political pundit and Jazz aficionado Paul Wells, was also invited to share five Canadian Jazz artists who are captivating audiences on the international scene.  His selections are:  Christine Jensen, Chet Doxas, Andy Milne, Bria Skonberg, and Larnell Lewis. Learn more about them and listen to the Spotify playlist he curated for this occasion.
*Simultaneous online streaming – participating jazz festivals and presenters
Everyseeker, Festi-Jazz International Rimouski, Guelph Jazz, Halifax Jazz Festival JazzYYC, Medicine Hat Jazz Festival, OFF Jazz, Ottawa Jazz Festival, Saskatchewan Jazz Festival, Suoni Per Il Popolo, TD Edmonton International Jazz Festival, Toronto Jazz Festival, Tour de Bras, Vancouver International Jazz Festival, Victoria Jazz Society, Winnipeg International Jazz Festival, Yardbird Suite Jazz, Jazz Yukon.
-30-
FOR MORE INFORMATION: 
Andrea Ruttan
Communications Strategist
National Arts Centre
1-343-998-4244