---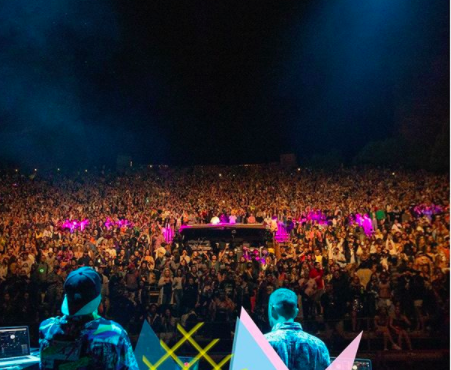 2020 TD Victoria International JazzFest Cancelled
From all of us at the Victoria Jazz Society and the TD Victoria International JazzFest, we wish you and yours all the best and utmost health during these challenging times. We extend our sympathies to those whose lives and livelihoods have been gravely affected by this unprecedented upheaval.
For many months the Victoria Jazz Society has worked tirelessly to produce the 2020 festival, and therefore we are deeply saddened to announce that the 37th edition of the TD Victoria International JazzFest (June 19 – 28, 2020) has been cancelled due to the COVID-19 crisis. With the Government of Canada imposing non-essential travel restrictions on foreign and US nationals until June 30, 2020, and with the B.C. provincial ban on gatherings exceeding 50 people, we are unable to present the June festival at this time.
With this ever-evolving situation, we had to carefully consider the health and well-being of patrons, artists, volunteers and staff, and came to this conclusion. Connecting with our family of public funders, donors, and corporate partners, we are currently working on a contingency plan to present a "live music presentation series" beginning in late summer/early fall of 2020, which will include components of the TD Victoria International JazzFest and Vancouver Island Blues Bash, in hopes that circumstances will become more favorable.
Tickets to the previously announced Marquee Series performances at the Royal Theatre and McPherson Playhouse will be refunded at the point of purchase (The Royal Theatre and McPherson Playhouse Box Offices). Refunds will be processed starting April 14, 2020, and can take between 5 to 7 business days to be reflected on your credit card.
The Victoria Jazz Society is grateful for your ongoing support. Like many others in our sector, any donations to our non-profit organization (registered charity) are greatly appreciated at this time. We believe that live music's ability to engage our community will continue to thrive and positively impact the local social, economic and arts scene in the near future. We look forward to experiencing the joys of live music again with you all soon.
"I'm saying: to be continued, until we meet again. Meanwhile, keep on listening and tapping your feet." – COUNT BASIE.