---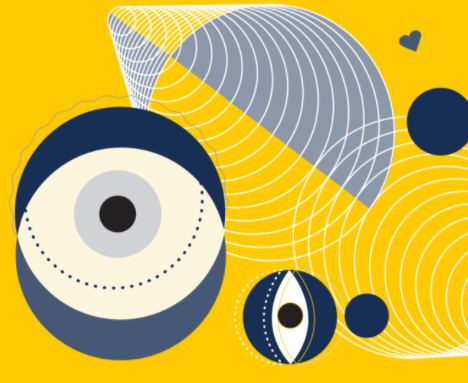 2020 HALIFAX JAZZ FESTIVAL CANCELLED
Today, due to COVID-19, we have made the difficult decision to cancel the 2020 TD Halifax Jazz Festival (HJF). While HJF may not be able to provide a stage in the same way as we normally do, we are continuing to work with our musical community to find ways of uniting people under the HJF umbrella. It's too early to say what this will look like, but we are confident that as a collective we can find a way to inspire, cheer and connect.
We have not come to this decision lightly, but after weeks of consulting with government officials, healthcare professionals, artists, venues and stakeholders, we are committed to making the health and wellbeing of everyone in our community our highest priority. With this announcement, we are deeply aware that the upcoming months are going to be challenging on the live-music industry. Just as with many other events, our team is made up of many self-employed musicians, technicians, agents, and site crew and we understand they are going to be greatly impacted during this unprecedented time. We encourage our festival goers to reach out and connect with their musical community and support artists in whatever way you can – buy their merch, stream their music, follow them on social media, watch their live-streams!
We are working hard to lessen the impact of this decision in our community and we are committing to refunding HJF tickets purchased by festival attendees. As a registered charitable organization, we are offering festival goers the opportunity to donate the value of their ticket or pass back to HJF in exchange for a charitable tax receipt, which will help immensely in allowing us to keep supporting local music creation and education. Remaining individual event ticket holders will have refunds processed automatically after April 21, 2020 and no further action is required. 

Our thanks in particular goes out to our sponsors, partners and volunteers, without their long-standing commitment and support to HJF, none of this would be possible year after year. We want to thank and acknowledge the continued support provided by numerous corporate and community partners including our presenting partner TD Bank Group, along with Develop Nova Scotia, Eventbrite, Advocate, Stingray and our funders Government of Canada, Province of Nova Scotia, the City of Halifax, and the Craig Foundation.

"These are very difficult times and they demand difficult decisions. We are so proud of our partnership with the HJF organizers and the work they do, day in and day out, to bring people together with incredible entertainment at the water's edge." says Jennifer Angel, President and CEO of Develop Nova Scotia.
"HJF is among our region's most anticipated events in large part because the people who make it happen are creative and resilient. We stand beside them in this decision and in building a reimagined 2020 showcase."
And finally, we promise that we will be back with another incredible line-up in 2021 and we're already looking forward to welcoming world-class musicians and audiences back to the TD Halifax Jazz Festival – July 13-18, 2021. At this time we encourage you to follow HJF on social media and let us use this time to inspire, cheer and connect online.

We urge you to listen to the advice of local authorities, stay safe and take care of each other.
TD Halifax Jazz Festival
MEDIA CONTACT: Sarah Atkinson | SoundBox Music | 519.709.1327 | sarah@soundboxmusic.ca